It goes without saying that the Mobile gaming
market in China
is absolutely huge. Statistics shared by DataEye showed that almost 400 million of the countries 670 million internet users regularly played mobile games in 2015. With one of the most lucrative mobile gaming industries in the world, it is no surprise that so many gaming companies are desperate to crack the Chinese gaming market. Currently, the industry is dominated by Tencent, who earned more than 70.844 billion RMB for the year of 2016 across online gaming. Internet technology company NetEase also have a very large presence in the market with some of the most popular online and mobile games across China owned by them.
Marketing to China it's also an Agency
We are the top and most visible Web & Marketing Agency for China you will find on the web. Our Services: E-Commerce, Search Engine Optimization, Advertising, Weibo, WeChat, WeChat Store & PR.
Contact us Today
Mobile Gaming Market in China
In such a crowded market it is difficult for smaller, and in particular, international companies to successfully enter and become a serious competitor. But it is not impossible. So, how do gaming companies enter this market?
Find a Chinese partner
 A partner or someone who really understands the market and therefore knows what your up against in China could be really beneficial in ensuring the success of your app. They can help with many aspects of entering into the Chinese gaming market, from helping design your game and making it more appealing to Chinese users, helping you understand the regulation rules and also with marketing your game to consumers and app stores.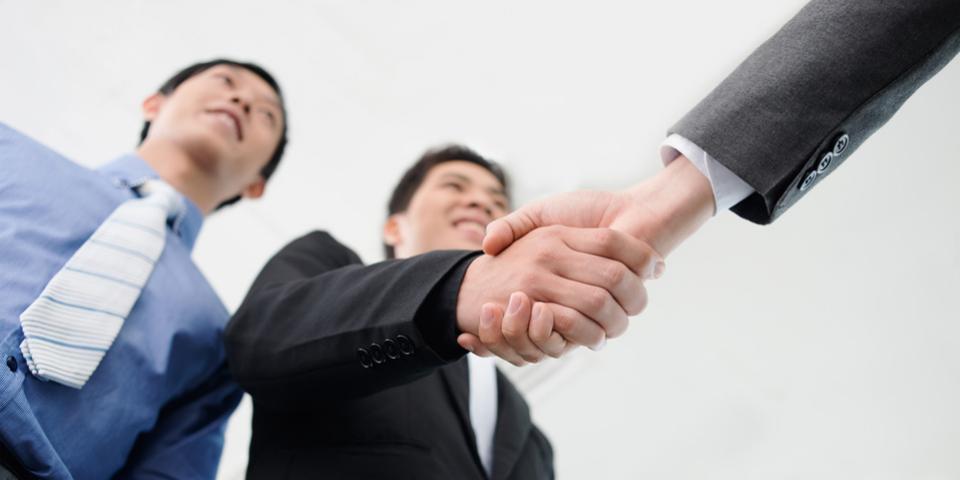 Getting your game approved
From July 2016, the Chinese government made it mandatory for every game to be mailed to the state administration of press, publication, radio, film and television for trial and review before it can be uploaded and marketed on any of China app stores. The game must be loaded onto a smartphone and mailed to the board in order for them to check the quality and any copyright laws that may be being breached. This process now creates a time-consuming and perhaps costly process for smaller companies hoping to enter the market. Only once it has been approved, can the game then be uploaded onto an app store.
Having suitable content and making your game appealing to Chinese players
There are several rules within the China gaming world with regards to suitable content. Games with too much violence, or games with political messages or themes, for example, are likely to be denied. At present, gambling is still illegal in China. Mobile games with a gambling element may have difficulty in getting approved or may be blocked by the government making them a high-risk area when trying to achieve success in the market. The most popular mobile game currently on Android in terms of revenue and number of installations is 'King of Glory', which was developed by Tencent. The premise is a multiplayer online battle game.
Other popular games include 'Anipop', which is very similar to 'Candy Crush' in the West and 'Onmyoji', an anime style game with card collecting and battle elements. This shows that there is a huge range of elements and themes that can make a mobile gaming app successful. Games with a more localized theme tend to do much better than games with a Western theme as they are more relatable to Chinese players. Visuals, characters, soundtrack and story are all ways in which you can achieve this so it is worth putting some thought into how you can develop your app to mirror this in order to give your game the best chance of success.
Having a full understanding of what elements of gaming tend to be the most popular, and what just doesn't work can ensure you don't waste any time trying to market a game that is going to struggle appealing to a Chinese audience.
Chinese online Gaming
Navigating China's app stores
 Even with the popularity of IOS, Android is still the most popular mobile operating system across China. However, due to Chinas regulation laws, Google play is inaccessible, therefore, there is a multitude of alternative app stores to download from. Currently, there are over 200 app stores currently in China, with the top ones being Myapp, 360 mobile assistants, Baidu mobile assistant, MIUI app store and Huawei app store. Every store has different rules and regulations so it's very important to have a thorough understanding of how each one operates, which ones are most popular with your target audience, and what competitors you are up against on each store. It is advisable to market your app on several stores, to begin with and target more as your app develops and increases in popularity with consumers.
Being one of the most popular gaming markets across the globe does mean that it is a tough industry to break into in China, but if you can do it, the rewards and potential revenue can be huge, so it's certainly worth attempting as long as you invest time into really understanding your audience and the rules regarding censorship and approval.
Chinese online Gaming
You also need to understand how to market your game on Chinese platforms in the most targeted way. 
SEO on Baidu: The Chinese search online on Baidu for gaming information, you need to be visible in the natural search results. This can also be combined with advertising paid links and banners to reinforce your visibility and reputation.
WeChat: WeChat now has 860 million active users and is important for the branding and reputation of your game, you need to be on WeChat to be visible. Users will search and expect to see an active official account that posts content/updates for users.
Weibo: Weibo is the most open social network in China, users can see posts from anyone, this helps your content and game go viral if you can tap into this active community of 300 million users.
Gaming Forums: Gaming communities take to very active forums such as Baidu Tieba, Tianya or Douban to converse, these relevant and active topic threads can be tapped into by promoting your game and creating a 'buzz' here.
Quality Content: Quality Chinese content is the key, it's important to understand the consumer and what gamers expect. They are very discerning in China and love technical news about the game's development and the opportunity to collaborate in its development with open source gaming/trial versions etc. Promoting gamers to engage via your articles and press releases allows you to build a very loyal following.
Do You Need To Do Digital Marketing in China?
We are a specialist digital marketing agency based in Shanghai. We can be your partner in China to facilitate your growth in the gaming sector. For more information please get in touch without an expert team.