This is a question often asked by savy clients when it comes to WeChat, the largest social network in China with 860 million active monthly users. Brands and businesses often have a wealth of English language content but what is best for their Official WeChat account?
Content that has the greatest impact on WeChat tends to fall into the following categories (all of the following need to be optimized for simplified Mandarin Characters):
Marketing to China it's also an Agency
We are the top and most visible Web & Marketing Agency for China you will find on the web. Our Services: E-Commerce, Search Engine Optimization, Advertising, Weibo, WeChat, WeChat Store & PR.
Contact us Today
Educational Content
This is simply about making life easier for your audiences and readers, users want quality advice and practical information from the official accounts they follow. WeChat has become a very powerful tool for researching information and is fondly known as the 'WeChat Times', purely because so many Chinese citizens now turn to this behemoth of a social application for practical research. In competitive modern China everyone is looking for that elusive 'life hack'.
Presenting information clearly and attractively on HTM5 based pages is a powerful strategy to increase engagement and click through rates on this type of content. Additionally attractive information is more likely to be shared via a user's 'moments' feed to their network.
The most popular form of educational content is 'how to' guides, presented in a step by step way that emphasizes the clarity of the information. Ensure that the advice is actionable and connects with social benefits and endeavours to increase it's sharability.
Specialist Informational Content
Educational content of a really high quality such as an exclusive report or 'white paper' can be accessible via a series of necessary steps such as following your official account, sharing the content brief and commenting on the article to increase visibility. Gaining access to this exclusive information can be the reward for promotion of your account to gain more followers, it also assists in establishing you as the 'expert' in your particular field.
Information of this nature works for more 'expert' accounts that are looking to attract high value, specific business.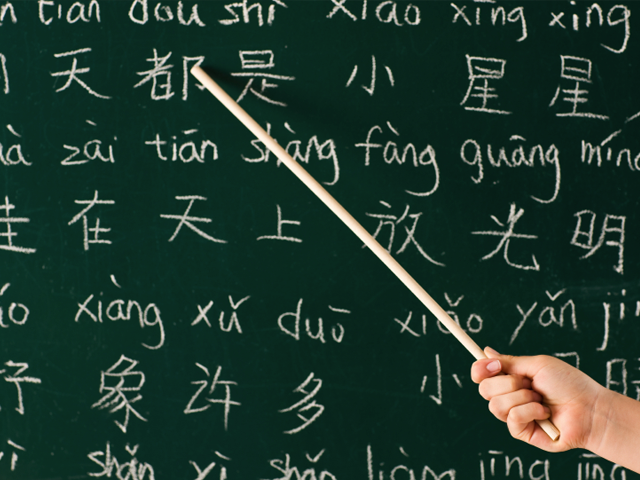 Entertainment
Game campaigns are a growing phenomenon in China. WeChat plays host to a whole set of gaming formats with users ranked based on score, they can share their results via the moments feed for enhanced visibility.
More generally content needs to be entertaining and engaging on some level. WeChat is not a 'dry' digital eco-system but one that thrives off humour. Comedic videos (linked to brands) remain the best way to go viral in an eco-system where users are typically more active and connected.
Brand Information
The Chinese view brands differently on WeChat, they are seen more as 'personable individuals' than large business entities and are therefore expected to behave as such when it comes to their communications. The 'social approach' is necessary on such 'social platforms'. This offers a huge opportunity for brands to present their brand information in the most accessible way, users are accustomed to a strong brand presence on the platform so do not be afraid to sell the brand, it's history and it's values to users. Use attractive visual images to stylize the brand in the right way (HTM5 pages are strongly recommended for this).
The Chinese are inquisitive engaged consumers, you can even discuss how products are manufactured and processed whilst linking this to the end consumer. Do not solely focus on your own brand but involve the Chinese user and tailor the brand to them.
Sales content
The Chinese are strongly influenced by special offers, discounts, promotions and limited edition products or services. Remember this is a nation that has only within the last decade embraced consumerism in this way, it is still a novel phenomenon so do not be afraid to push sales content via your official account.
You can connect sales information directly to a WeChat store and facilitate payment via the e-wallet service at the 'swipe of a screen'. The attractive presentation of sales offerings can lead to impulse buying as the payment infrastructure is just so convenient.
Visual Content & Design
Building a narrative & story-telling has become increasingly visual with infographics, imagery and design becoming a prominent feature. In order to build this into your WeChat account pages and associated content links HTML5 design is a necessary component.
Remember the Chinese buy brands, not products, branding is everything and WeChat has become a key platform to promote this and tap into the users daily life and experience in the right, stylized way. This is China, a society where 'face' or 'first impressions' dominate in a very competitive digital landscape.
It is especially important to not just translate English content but work closely with quality Chinese copywriters who can re-tailor your message. Simplified Mandarin requires a thorough re-working often of key phrases and messages as the character system for text is linguistically so different.
When it comes to visual content and design clear menu structures and formats are neccessary, many accounts also incorporate QR links for driving and re-directing traffic, see above for  H&M example. 
We are specialists in developing Chinese content for brands and businesses and adapting their business to the workings of WeChat.
Please contact us for more information and an in-depth discussion.