China is arguably the current most lucrative market in the world with a huge 350 million middle class consumers and an average GDP increase of 7% year on year. Whilst it can be a very tough market to enter into for new businesses, the rewards and profits have huge potential. Time, patience and a thorough understanding of how the Chinese market works is crucial in building your brand in China.
Marketing to China it's also an Agency
We are the top and most visible Web & Marketing Agency for China you will find on the web. Our Services: E-Commerce, Search Engine Optimization, Advertising, Weibo, WeChat, WeChat Store & PR.
Contact us Today
The secret to success in China is …. 
Business Online in China
To date, there are over 900 million Chinese citizens with an active online presence. On average, the majority of these users spend 1.5 hours per day just browsing online. With the ever growing popularity and possibilities of apps such as Wechat (China's number one social media app) the Chinese are becoming more and more reliant upon having constant internet access (generally via their mobile phones) just to be able to function on a daily basis. Print media is fast becoming a thing of the past in China. If you want to achieve success for your business, it is crucial you focus on building your presence online.

What is extremely important to remember is that initially on entering the Chinese market, you will have no visibility what so ever. Due to the great fire wall, marketing in China is a completely different process to that of the Western world. Without Google, Facebook, Twitter etc, the platforms on which you will build your presence and reputation will likely be completely new to you and your company and will require specialist knowledge and a thorough understanding of how they operate. For an oversight of the steps you and your company should take, continue reading below.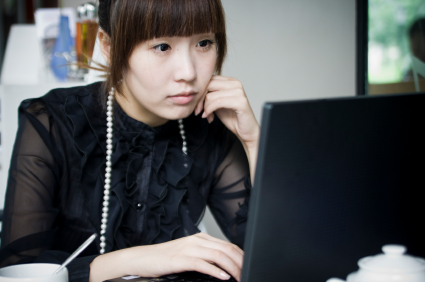 Build a quality Chinese website
This is step one in setting your foundations in China. Quite simply put, an existing English website for your business will not work in China. The most crucial thing to consider when designing the Chinese version of your site is that it needs to be optimized for Chinese characters. Due to this, your website will need to be created under specific formats, layouts and structures in order for your site to be able to load quickly and be viewed as intended. Without this, your site will be redundant in the Chinese market.
It is also worth gaining an understanding of what the Chinese will look for in a good, reputable website. Clarity of information provided is an obvious first one. Live chat tools are also becoming increasingly popular in China as they provide a more instantaneous and direct form of contact. QR codes are also hugely popular in China and are a must for your website as they can link your site to your other online accounts. In fact, you will likely struggle to find a reputable company in China who do not have a personalised QR code.
Meta tags and descriptions (also in Chinese characters) are another thing your site is going to require in order to achieve any visibility on Baidu (Chinas Google). These tags work 'behind the scenes' and are how your website will be generated back to your customers search. Ideally, you will need to have these tags and descriptions created by an expert who knows exactly what key words your target audience are searching for.
Increase your visibility on Baidu : first Step for your online business in China
Now you have your website, you need to start focusing on how you make it visible. Baidu is Chinas answer to Google. It is the number one search engine in China with 75% of all online research going through Baidu. English searches tend to be redundant on Baidu so again, it's really crucial everything on your website is optimized to Chinese characters.
In order to increase your visibility on Baidu you need to primarily focus on two things. The first one being your back end optimization (your websites meta tags and descriptions, etc). This should have already been worked out when building your Business website. The second is your front end optimization, or to put it more simply, the actions you take to ensure you receive increased visibility on Baidu. In such a competitive and ever growing market, it is crucial that your website is ranked on the first page of search results. It goes without saying that majority of people will not click past the second page when searching on Baidu. The higher up you rank, the more your audience will view you as a legitimate company within China.
Initially, it is recommended you set aside a business & marketing budget for search engine optimization. Pay per click, though expensive, is one of the best ways to achieve quick visibility on Baidu. Pay per click simply means that you will appear at the top of the search results in the ad display area. You will need someone to create the advert and carry out regular reporting and analysis as to the click through rate. This is not a long term solution as it can be costly, but is highly recommended until your business is able to climb the ranks of the search results naturally.
One way of achieving this is through producing good quality content. Baidu, similar to Google, rewards fresh, new content so having an experienced Chinese copywriter with specialised knowledge about your companies products or services will be hugely beneficial in helping you reach a wide audience. The goal is to then get this content produced on existing, popular websites and include back links to yours. Again, someone with specialist knowledge of the best sites to work with and feature on will be a huge help to your company.
It is very important to remember (for online Business)  that the process of increasing your companies visibility naturally in China will be a very lengthy and time consuming procedure. It is not a quick solution to achieving success but rather a long term, and most importantly, free solution.
PR in China : supporting your online business in China
Receiving exposure in Chinese media can also really help give your company the kick start (for business) it needs. With such a huge population of active web users, it is recommended to focus more on e-media than print media. By being featured on some of the most popular news sites, including Sohu, QQ, News 168 and Toutiao can really help show you as a reputable company.
Of course, you need to reach the right media and provide the right content so specialist knowledge of this is very important.
Forums are another great way in which PR can help you achieve visibility. By creating a conversation with your potential audience, discussing your companies products and services, providing testimonials etc, you can really reach out to your audience on a more direct and personal level. Trust and reputation are hugely important in China as a lot of consumers will likely have been cheated at some point before in the past. By providing user to user feedback, you can help build that trust between target market and your company. You need to ensure these conversations are kept updated (again by producing good, quality content) and gain an understanding of where to set up these forums. Baidu Tieba and Zhidao are both forums owned by Baidu. So quite simply, the more popular you become on these forums, the more you receive visibility on Baidu.
PR for online Business in China
WeChat – The Number One Communication Tool  for Business in China
With 860 million active monthly users, Wechat is without a doubt the most active social network in China. Wechat is constantly growing and many users rely on it not just for messaging and status updates, but also paying bills, booking flights, paying in store, shopping online, etc. The possibilities on Wechat really are endless and the Chinese are extremely reliant upon it in their day to day lives.
Wechat & online Business in China
One of the most important things to know about Wechat however is that it is a closed platform. This means that nobody can see your account unless they know exactly how to search for it (via QR code, your user ID etc). So building a following on Wechat again takes time and knowledge. As mentioned, an easy way to do this is via your QR code which must be displayed on your website. This can then link the two together to help increase traffic to both sources. Content sharing again is another way of building your Wechat community, but you have to know where to share your content in order to reach a wider audience. Creating and entering specialist Wechat groups based around your product or services and starting conversations around your brand and sharing your content is another great way of user to user communication. The goal is to have people share your content on their own Wechat moments, which of course, links back to your official Wechat account and website.
Partnering with local specialists
The process of entering the Chinese market is a very long, time consuming process which requires a lot of patience and specialist knowledge. However, if you have these two things, the benefits you can receive from entering into China can be huge.
We are GMA, a team of 35 internationals who specialise in the Chinese market. We help businesses grow their projects in China.
Our services include:
Website creation and development,
Baidu SEO,
Baidu PPC,
content creation,
PR/media exposure,
Chinese business consultations,
WeChat strategies and promotion,
market surveys and many other services.
our Website : http://agency.marketingtochina.com/